The Back-UP Consortium
The Back-UP consortium has been specifically brought together for the diverse and complimentary expertise and skills contributed by individual partners. Geographically, the consortium is distributed across 8 European countries: Spain, UK, Italy, Norway, Nederland, Sweden, Croatia and Poland. It is built as a combination of RTDs, Universities, SMEs and LE technology suppliers.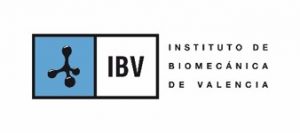 The Institute of Biomechanics of Valencia (IBV) is a Spanish cross-sectoral research organisation focused in the study, analysis and assessment of human-product interaction in the fields of ergonomics, physiology, comfort and usability. Activities of the IBV in the Healthcare Technology field aim at directing innovation towards the improvement of people's health, well-being and quality of life.
---


The University of Sheffield is a Russell Group research university, included among the top 100 QS World University Rankings 2019. Contributions to Back-UP at UNIVLEEDS will be undertaken by Centre for Computational Imaging & Simulation Technologies in Biomedicine (CISTIB), an interdisciplinary research centre that carries out research at the cross roads of computational imaging and modelling.
---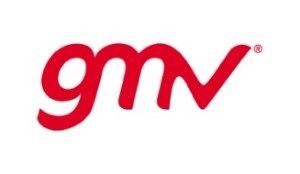 GMV Soluciones Globales Internet is a company of the GMV group, founded in 1984. The goal of GMV is to support its clients' processes by a hint of technologically advanced solutions, providing integrated systems, specialized products and services covering the whole life cycle. GMV's expertise in e‐health, e.g. telemedicine, chronic patient management system and tele‐rehabilitation domains is key to offer to a holistic approach by using its framework of services.
---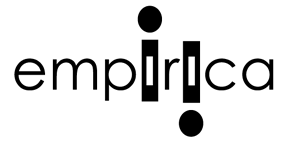 empirica has established itself as a leading European and global institute with a broad understanding of the political, strategic, clinical, business and socio-economic questions raised by health system change and eHealth tools. This is complemented by its global experience in applying advanced, but pragmatic cost-benefit assessment methods to health system related delivery processes and outcomes. The company helps bridge the widening gap between new developments in technology and their application in ways fully meeting user needs.
---


The Norwegian University of Science and Technology (NTNU) is Norway's largest University. The Faculty of Medicine and Health Sciences is responsible for one of the world's largest health studies (HUNT) and is home to Nobel Prize winning scientists May Britt and Edvard Moser. Together with St Olavs Hospital, MH is responsible for Trondheim University Hospital, the largest medical school in Norway. This close collaboration also ensures strong ties between basic research and patient-related research.
---
Founded in 1222, the University of Padua (Italy) is one of the oldest and most prestigious universities in the world. It offers courses covering a wide range of fields including Law, Medicine and Psychology. Research is carried on in the traditional research areas of perception, animal behavior, psycholinguistics, psychophysics, quantitative psychology, social psychology, clinical psychology as well as in the new research areas of cognitive processes, neuropsychology and neuroscience.
---


Roessingh Research and Development (RRD) is a research and development SME in the area of rehabilitation technology and telemedicine with strong formalized links to one of the largest rehabilitation Centres in the Netherlands (Roessingh Rehabilitation Centre) and the University of Twente. The mission of RRD is to carry out scientific research and contribute to its commercialization and implementation in clinical practice. RRD develops innovations in a multidisciplinary team and in close collaboration with all stakeholders (patients, informal and formal caregivers, academia, health care organisations and industry).
---

Genos Ltd is a private research institution located in Zagreb, Croatia, accredited as research institution by the Ministry of Science in 2007 and reaccredited by the Agency for Science and Higher Education (national accreditation agency) in 2016. They are active in glycoscience, molecular diagnostics and forensic genetics by performing contract analysis, contract research and method development for numerous companies, hospitals and universities in Europe and overseas.
---
The Faculty of Science at the University of Split draws its roots from the Higher Pedagogical Academy, which was one of the oldest higher education institutions in the region. With the demand for higher education in natural sciences increasing in the past decade, the Faculty has been experiencing a steady stream of students and has flourished into one of the biggest constituents of the University of Split. Most of the research is done in natural and technical sciences.
---
Karolinska Institutet (KI) is a Swedish medical university and one of the world's foremost medical universities. Our vision is to make a significant contribution to the improvement of human health; our mission is to conduct research and education and to interact with the community. At the Unit of Intervention and Implementation Research for Worker Health, a wide range of research topics are covered in the areas of epidemiology, toxicology, physiology, environmental medicine and risk assessment. The unit of intervention and implementation research aims to explore and understand the association between the working environment and health.
---

The Institute is Poland's main research institution comprehensively dealing with the problems of improving working conditions in accordance with human psychophysical abilities. The main goal of the Institute's research and development work is the building scientific foundations to create a system for preventing occupational hazards. Research activities of the Institute concern the whole range of occupational safety and health-related risks. CIOP-PIB' activities in the field of ergonomics aim to improve workers' health, well-being and quality of life by providing services in both back-to-work programmes and improving working conditions.
---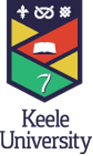 The Research Institute for Primary Care and Health Sciences (iPCHS) at Keele University aims to deliver world-leading research to improve the quality and outcomes of care for patients suffering with musculoskeletal conditions and common comorbidities, including mental health and cardiovascular disease, bringing together clinical expertise in primary care and rheumatology with strengths in observational research, clinical trials and qualitative research. The iPCHS hosts the Keele 'spoke' of the West Midlands Research Design Service and together with the new institute for Applied Clinical Sciences hosts the Keele Clinical Trials Unit (CTU).
---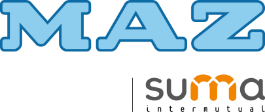 MAZ is a partner entity of the Spanish National Social Security system which, under the directives of the Ministry of Employment and Social Security, manages the contingencies entrusted to it and whose purpose is to provide health recovery and financial compensation to the insured group (insured companies and the self-employed), using all its health and administrative resources and the alliances it has established with other mutual insurance companies. Hospital MAZ in Zaragoza is especially outstanding for its work in Traumatology and Rehabilitation, where the first hand transplant in Spain was carried out.
---