Systematic Review protocols for Back-UP Work Packages
Here you can find the protocols developed in the Back-UP project to perform systematic reviews on different aspects of Neck and Low Back Pain research:
---
Series of articles on low back pain in The Lancet
Three papers on low back pain published in the issue 391(10137) of The Lancet (March 2018), which address the issues around the disorder and call for worldwide recognition of the disability associated with the disorder and the removal of harmful practices. This includes:
"What low back pain is and why we need to pay attention". By J. Hartvigsen, M.J. Hancock, A. Kongsted et al. DOI: 10.1016/S0140-6736(18)30480-X
"Prevention and treatment of low back pain: evidence, challenges, and promising directions". By N.E. Foster, J.R. Anema, D. Cherkin et al. DOI: 10.1016/S0140-6736(18)30489-6
"Low back pain: a call for action". By R. Buchbinder, M. van Tulder, B. Öberg et al. DOI: 10.1016/S0140-6736(18)30488-4
See the summary of the series at: https://www.thelancet.com/series/low-back-pain
---
PainScience.com tutorials
PainScience.com is a portal that features updated reviews, articles, tutorials and many other resources about common painful problems, including musculoskeletal pain, fibromyalgia, inflammations, etc. All materials are based on the latest evidence and written in plain language, useful for both patients and health care professionals. Their book store includes book-length tutorials for neck and low back pain by Paul Ingraham, continuously updated with the latest scientific knowledge:
---
selfBACK Project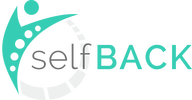 The selfBACK project is a healthcare programme centred round self-management of low back pain, in order to prevent chronicity, recurrence and pain-related disability. The Consortium of selfBACK, coordinated by the Norwegian University of Science and Technology, has developed a decision support system, which deliver information to the patients through a smartphone app, providing advice to reinforce their personalised self-management plan.
---
STarT Back Screening Tool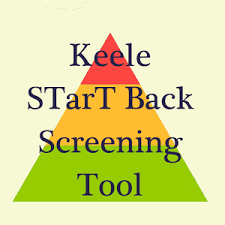 STarT Back is a simple prognostic questionnaire, developed by the University of Keele, that helps clinicians identify modifiable risk factors (biomedical, psychological and social) for back pain disability. STarT Back has been tested and validated in a large randomised control trial with more than 1,500 patients. There is an online version of this tool in English, and available translations into more than 30 languages.URL: https://www.keele.ac.uk/sbst/startbacktool/
---
Cochrane Back and Neck / MSK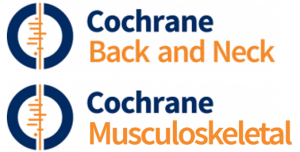 The Cochrane Back and Neck is a Review Group that coordinates the publication of literature reviews of diagnosis, primary and secondary prevention and treatment of neck and back pain and other spinal disorders. Their website contains the list of reviews that they produce, news, events and other resources.
URL: http://back.cochrane.org/cochrane-back-and-neck
Since April 2020, the reviews of this group are moved to the Cochrane Musculoskeletal Group:
---
Guidelines for the assessment and treatment of nonspecific Neck and Low Back Pain